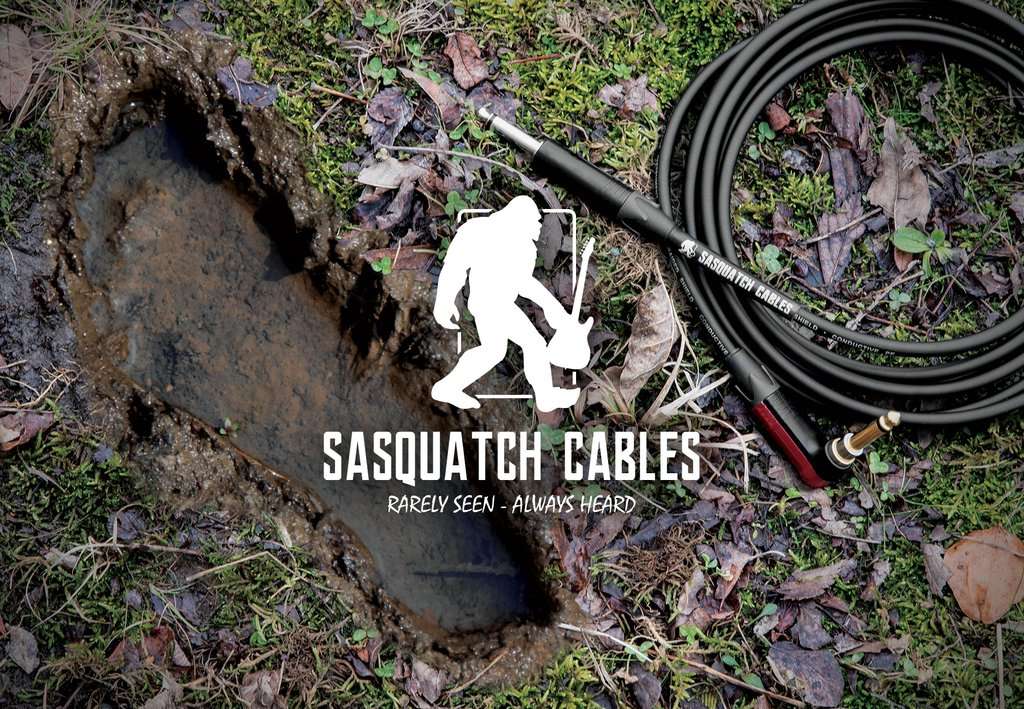 SAY HELLO TO YOUR NEW FAVORITE CABLE

Sasquatch Cables have been designed by a group of professional musicians with one goal in mind: to create your new favorite cable. Built from the best possible components on the market, by professional technicians in the U.S.A., and covered by our Forever Warranty.

Your Sasquatch cable will rarely be seen, but will always be heard.
OUR FOREVER WARRANTY
Every Sasquatch cable comes with our unique Forever Warranty.

We are musicians, too. We know that life happens.
Crazy ex's, rogue forklifts, drummers *eyeroll* - whatever happened to your cable is none of our business. Our business is making sure you have the finest cable on the market and that it's ready to rock when you are.

Have a cable you need replaced? Click the link below to contact us.
CONTACT US
WE LIKE TO TALK NERDY
Want more specs on Sasquatch cables? Here you go.
SASQUATCH SPECS
CHOOSE YOUR SQUATCH
We offer Sasquatch cables in 4 different lengths (10', 12', 15', and 20')

We also offer a straight to straight cable, straight to right-angle, and right-angle to right-angle. Whatever you need, we got you covered.